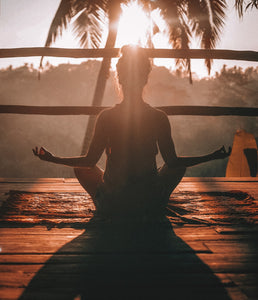 Staying Mentally Health While Quarantining
Depending on where you live, there may be very few places that are open. A lack of time outdoors or interacting socially can have adverse effects on a person's mental health. Thankfully, there are ways to remain positive.
You've probably heard the word 'mindfulness'. It's a word that encompasses a broad array of things, from mediation to journaling and more. These practices can be greatly beneficial in helping you maintain a healthy mindset. By concentrating on the things you're grateful for or the small pleasures that make the day wonderful, you may be better able to "roll with the punches" and get through this period.
Here's an easy one you may already be familiar with: do some exercise. Most fitness centers are closed but with so many people being forced to remain indoors, you can find tons of resources when it comes to finding some workout programs you can watch online. With the proliferation of services like Zoom, you can also participate in group fitness while remaining safely at home.
If you have a hammock, don't forget to use it. We have lots of different hammocks, chairs available to help you relax and de-stress from all the COVID-19 news.
This update is brought to you by The Relaxation Store. Our range of camping products includes bed canopies, hammocks, and mosquito nets. We also offer a broad range of outdoor products like hanging hammock chairs for use in your yard. Call 866-377-1224 to learn more about our many outdoor and travel products.
---