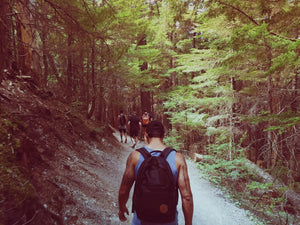 Enjoying Outdoor Time with Others
During childhood, it was probably common to go outside and play with friends and family. As an adult, these outings typically transition into bar and club experiences. While these can certainly be fun, outdoor activities can strengthen bonds with others while also allowing people to get some degree of physical activity.
Let's use a common outdoor activity like going to the beach, for example. You can do something like participate in surfing lessons and bring along your friends, go swimming, there are a host of options. Don't forget to bring along your beach umbrella and some sunscreen to protect you from those UV rays.
It's often said that being in the middle of nature does wonders for the mind. A hike can make for great conversation and it provides numerous scenic opportunities as you admire the flora and fauna. Pack a hammock and don't forget to take the time to simply disconnect and enjoy being at peace with Mother Nature.
No matter what you decide to do, it's always a good idea to unwind and share time with close friends and loved ones. A break from the daily routine and hubbub of life can do the body and mind some good.
This update is brought to you by The Relaxation Store. Our range of camping products includes bed canopies, hammocks, and mosquito nets. We also offer a broad range of outdoor products like hanging hammock chairs for use in your yard. Call 866-377-1224 to learn more about our many outdoor and travel products.
---