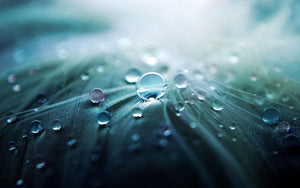 Don't Let Rain Ruin Your Experience
Camping is an effective excursion to get away from the hubbub and enjoy some peace among Mother Nature. Of course, being outside while you're lounging on your hammock in the quietness of the wilderness means you're also exposed to the elements. With a couple of tips, you can enjoy the outdoors even if it rains.
For starters, try and find a spot that's shaded. The trees will serve as something as something of a canopy and although they may not keep you completely dry, you won't be as exposed in the event of a downpour. You may also wish to consider setting up a tarp, though make sure it's set up in a way where the water won't gather into a puddle and put weight on it.
Once you've packed your hammock, bring along a beach umbrella. These are larger than regular umbrellas and they can help when you're preparing food or having a meal. Make sure they're properly secured to the ground so they don't fly away or topple over if there is wind.
Do you need some outdoor gear for your next camping trip or your yard? We have lot of products to enhance your outdoor experience.
This update is brought to you by The Relaxation Store. Our range of camping products includes bed canopies, hammocks, and mosquito nets. We also offer a broad range of outdoor products like hanging hammock chairs for use in your yard. Call 866-377-1224 to learn more about our many outdoor and travel products.
---